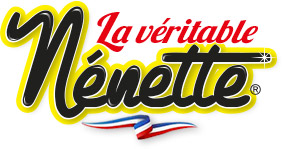 The real Nénette since 1947
Nenette® is an iconic piece of kit for car enthusiasts and collectors. It has stood the test of time for over 70 years, and continues to span the generations to great acclaim.
Genuine Nenette® is designed for all ages and vehicles, and is still made in France using a traditional, loom-based manufacturing process..
Nenette® is a duster-cum-polisher whose cotton brush is steeped in Nenetol®, a liquid polish. It picks up and absorbs dust, polishing your car's bodywork and dashboard quickly and easily. It only takes a few minutes to restore your car to its former glory – and all without getting your hands dirty!

Nenette® certified customer references
1950-60 et la Simca 8 1200. C'est moi qui était chargé de la passer ! Sacrée marque de confiance du paternel.
La touche finale pour avoir toujours une voiture impeccable pour attirer le regard des passionnés de nos belles mécaniques !
Nénette, ça reste pour moi lié à la 403 de mon papa qui la passait en dernière finition pour qu'elle soit impeccable.
Indémodable avec une qualité est une très belle finition doux.
Avec nénette, je me retrouve à chaque fois avec une voiture toute nette
Pour moi Nénette ce sont des souvenirs d'enfance, où je passais du temps avec mon père.
J'utilise Nénette pour ma voiture et mon scooter toutes les semaines.
Pour moi Nénette est la référence des produits made in France en matière de nettoyage auto, je fais même mes meubles avec !
C'est une histoire qui se transmet de génération en génération.
Une marque incontournable qui remonte des souvenirs d'enfance.
Véhicule ancien ou véhicule récent, je m'en sers tout le temps.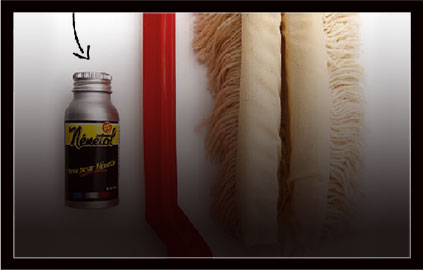 TUTORIAL
Because it's important to take care of your Nénette® !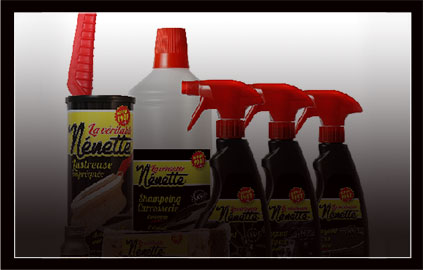 SHOP
Nénette®, the only one !
L'ACTU NÉNETTE® & Co
ALEXANDRE GOOLAB
TUTORIAL How can you re-impregnate your Nenette with the liquid polish? 01 Untie the cord to remove the brush [...]
ALEXANDRE GOOLAB
Origine France Garantie. En plus d'être une véritable icône, la véritable Nénette® est certifiée Origine France Garantie. La lustreuse, avale [...]
ALEXANDRE GOOLAB
« Nénette » évoque spontanément un prénom féminin, et c'est bien de ce prénom que provient, de fait, la [...]