How to re-impregnate your Nénette?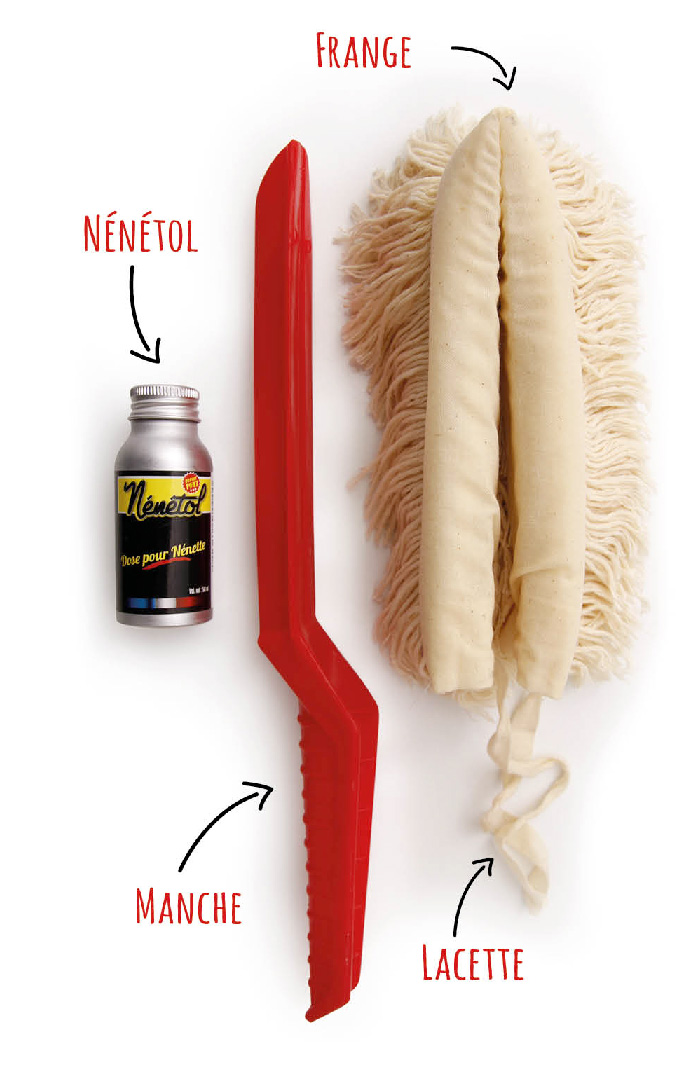 01
Untie the cord to remove the brush from its sleeve.
02
Wash the cotton brush in ordinary washing liquid.
Dry it thoroughly before steeping it in Nenetol®
(Tip: soak the brush in advance for a few hours, especially if it is very dirty).
03
Re-assemble the brush on the red handle (insert the two arms of the handle into the openings in the brush)
Retie the cord.
04
Pour the contents of one bottle of Nenetol® into a flat container.
Soak the brush for a few minutes until the Nenetol® is absorbed.
05
After the Nenette® has been re-impregnated, and before you use it for the first time, let it settle for a few hours to ensure the product spreads evenly across the brush.
06
And now it's ready! Use your genuine Nenette® on your car or furniture (and it's also ideal for scooters and motorcycles)
---
Nenette®'s advice
Any dust that accumulates on the cotton brush won't detract from your Nenette's® effectiveness.
Genuine Nenette® always works in combination with Nenetol® polisher.
The Nenette® dust buster can be washed in cold water as soon as it is dry. Once it has been washed and dried, re-impregnate it with Nenetol®.